Improving the efficiency of our production processes is an on-going task. It is essential to ensure that our productions can be perfectly reproduced and that our clients are thus satisfied.
Fully behind our principles for continuous improvement, we endeavour to remain proactive by developing our formulas as soon as required, even those which already work well. We constantly strive to achieve a level of quality which is higher than our already strict standards.
Furthermore, we have formalised the different stages of our complete production process, from receiving an enquiry from a (potential) client to invoicing.
Each stage which falls outside of our 'core business' is also a part of the general quality assurance process. Moreover, Decortiat is open-minded and carefully considers suggestions, whatever they may be.
They could be a source of opportunities and improvements. Don't hesitate to let us know what you think, your opinions are always welcome and help to our fuel our desire for continual improvement.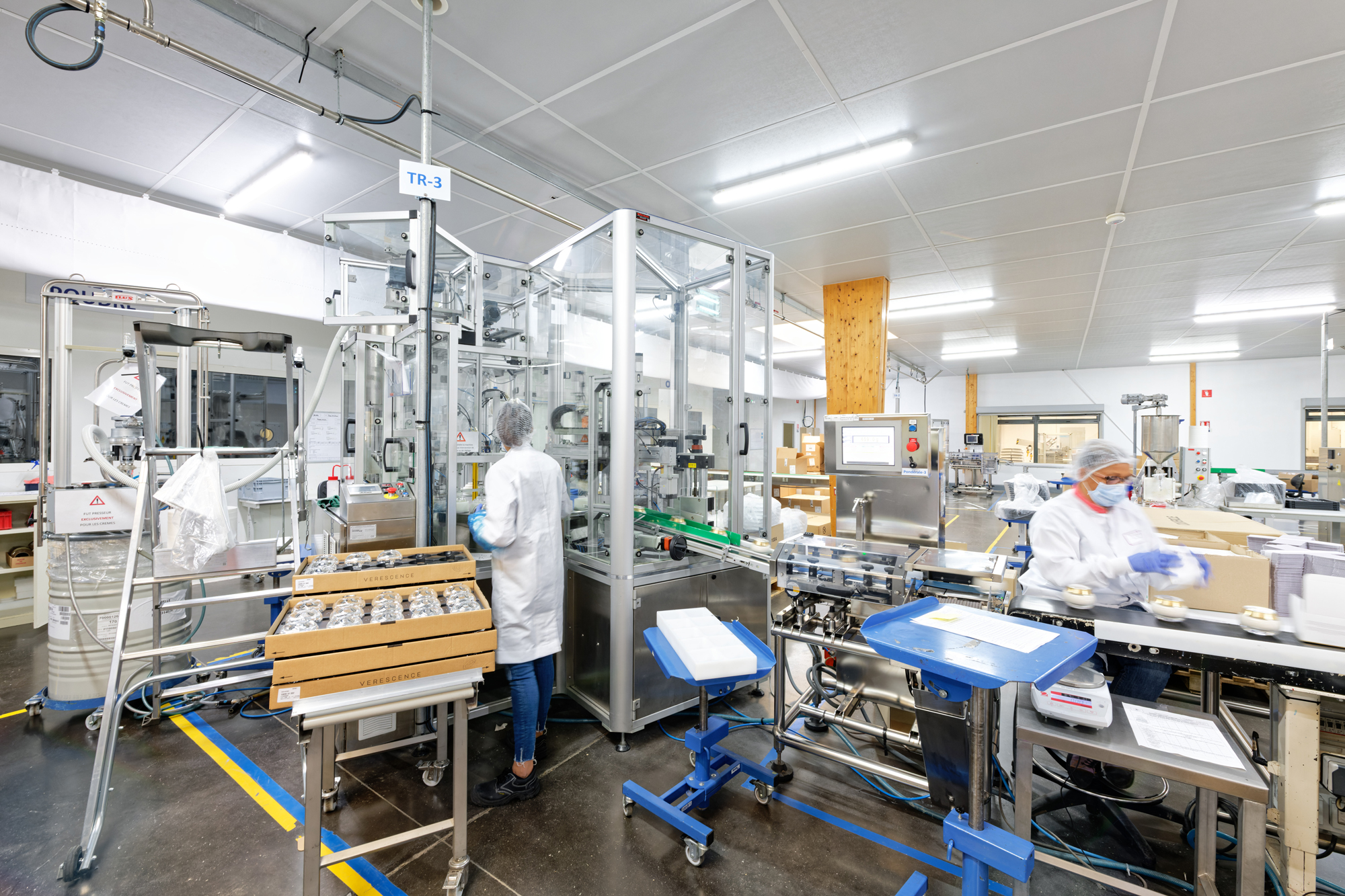 Customer enquiry
Analysis of the request
No matter what your request, our sales team will carefully study it to see how feasible it is. By taking your requirements into account, they can set about creating a detailed description of the service required, together with key members of the business, in order to provide you with a response tailored to your request as quickly as possible.
Specifications
Our Quality Department team will share with you any contractual terms regarding quality which are relevant to you. Agreements regarding product quality can be drawn up. This is reflected by sharing sub-contracting agreements, references, technical files and product specifications. Our team is available to help you organise customer audits and visits if desired.
Quotation
(Subject to conducting a trial)
We will provide you with a detailed quote containing all the stages that we have previously discussed together as well as possible options and proposals that we can also implement. Everything is clear, well-managed and comes with guaranteed production deadlines.
Trial and industrial feasability
Our technical team is at your service to define and implement production trials which are needed to check how feasible it is to produce your product using our equipment. Trials are documented and validated together with our clients.
Instructions and quality requirements
Our Quality Department team will discuss with you the control plan and your requirements regarding the packaging operations to be carried out. Instructions are documented and shared with our production teams.
Customer orders
(When trials have been validated)
Your order is added to the production schedule. Availability is established and the information regarding the delivery of your components is provided.
Receiving your items and bulk
Your components and bulk are received at our packaging site. They are checked and stored in accordance with standard practice. We will carry out a statistical check of your packaging if this has been agreed together, and can carry out a check of your bulk products.
In order to ensure quality control upon receipt of your packaging items, we have a "CAC light box". With multiple light sources, it allows us to detect gaps in Pantones from the BAT provided by our customers and check the conformity of the colors.
Launch
When all the items needed to produce your product have been received, we carry out any necessary calculations for your orders and confirm the launch of the relevant order.
Production
We launch production in accordance with the conditions and on the date agreed together and we stay in contact with you to keep you updated with how production is progressing. Your production is continuously monitored according to an established schedule.
Releasing your products
We carry out a systematic statistical release control for our production so that our clients can be sure that the production batches meet their requirements.
Managing non-conformances
Whether during the production process or in the release stage, we are open with you about any possible discrepancies that have come to light. These are documented and reported.
Producing a delivery note
Once packaging has been completed and your products released, we produce the corresponding delivery note(s) and arrange for your product to be shipped to its final destination.
Invoicing
Once a delivery note has been created, this automatically triggers the invoice for the work carried out.